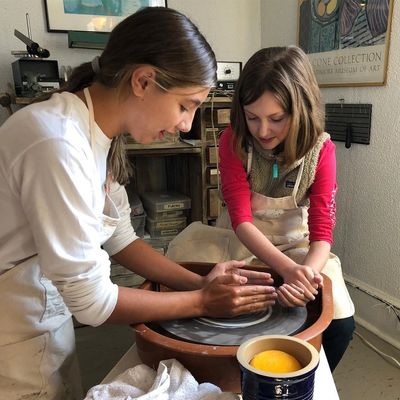 Refunds & Cancellations
If it is necessary to cancel a course due to insufficient enrollment, you will receive a studio credit.
In the event of cancellation due to inclement weather, a make-up date will be scheduled. Studio credit will be given in the event that a student can't attend the make-up date.
We are unable to provide a refund for classes that are missed due to personal scheduling conflicts

.

If a student needs to cancel their registration, they must email m.loomis@hattieweselykstudio.org or call 484-206-4446. Studio credit will be issued.
Publicity Policy
Hattie Weselyk Designs reserves the right to use photos taken during the program for publicity purposes in printed media, social and web. Registration in a class gives the Studio permission to use images without further consent.
Photos taken during children's classes will be used only with parental consent.
General Enrollment Policies
Hattie Weselyk Designs reserves the right to make changes in programs, schedules and instructors when necessary.
Registration can be refused to any student who is disruptive or interferes with the ability of other students to enjoy the class.
Accessibility
The studio space is a renovated 18th century farmhouse and is not wheelchair accessible.
If a customer requires special accommodations, please contact m.loomis@hattieweselykstudio.org prior to registering for classes.
Student Property
Hattie Weselyk Designs is not responsible for any personal property left on premises and is not liable in the event that said property is lost, stolen or damaged.